Fall in Love with the Peplum!
The peplum is making a comeback! And who doesn't love a good comeback story? It's a very interesting and flattering shape. It's so popular it comes in every variety.
1. The Peplum Dress:
This peplum is a little more subdued and very flattering for anyone.
2. The Peplum Blouse/Shirt: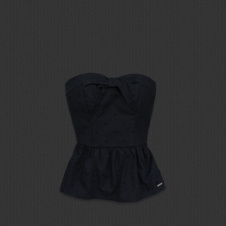 This peplum top is from Abercrombie & Fitch and is very versatile.
3. The Peplum Skirt:
This floral peplum skirt from Zara is a little more prominent and can looks great with a fitted top.