Anna Karenina Fashion
"If you look for perfection, you'll never be content. "
-Leo Tolstoy, Anna Karenina
I recently watched the trailer for the new Anna Karenina movie and was inspired by the fashion. I really love this era. I thought I'd share my take and modern fashion equivalents, for Anna Karenina's bold fashion statements.
Although fur was for more function than fashion in bitter cold Russia, it still makes a bold statement and is a prominent piece in these movies.
Although, I'm not a huge proponent of fur, even if it is fake, I tried to find my favorite faux fur pieces (try saying that five times fast). So, I found a feather fur vest from Express and a cute circular fur scarf from ASOS.
Keira Knightley is ornamented with many bold and classic necklaces throughout the film.
My equivalent is this multiple strand necklace from Forever21.

Hats
The intricate hats featured in Anna Karenina are phenomenal. I love hats to begin with.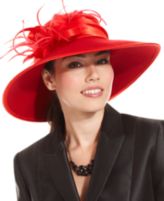 I know these hats are a little out there, but I love them. The top hat on the right is from ASOS and the dress hat on the left is from Macy's. And they're both reminiscent of the time period.
What do you think?